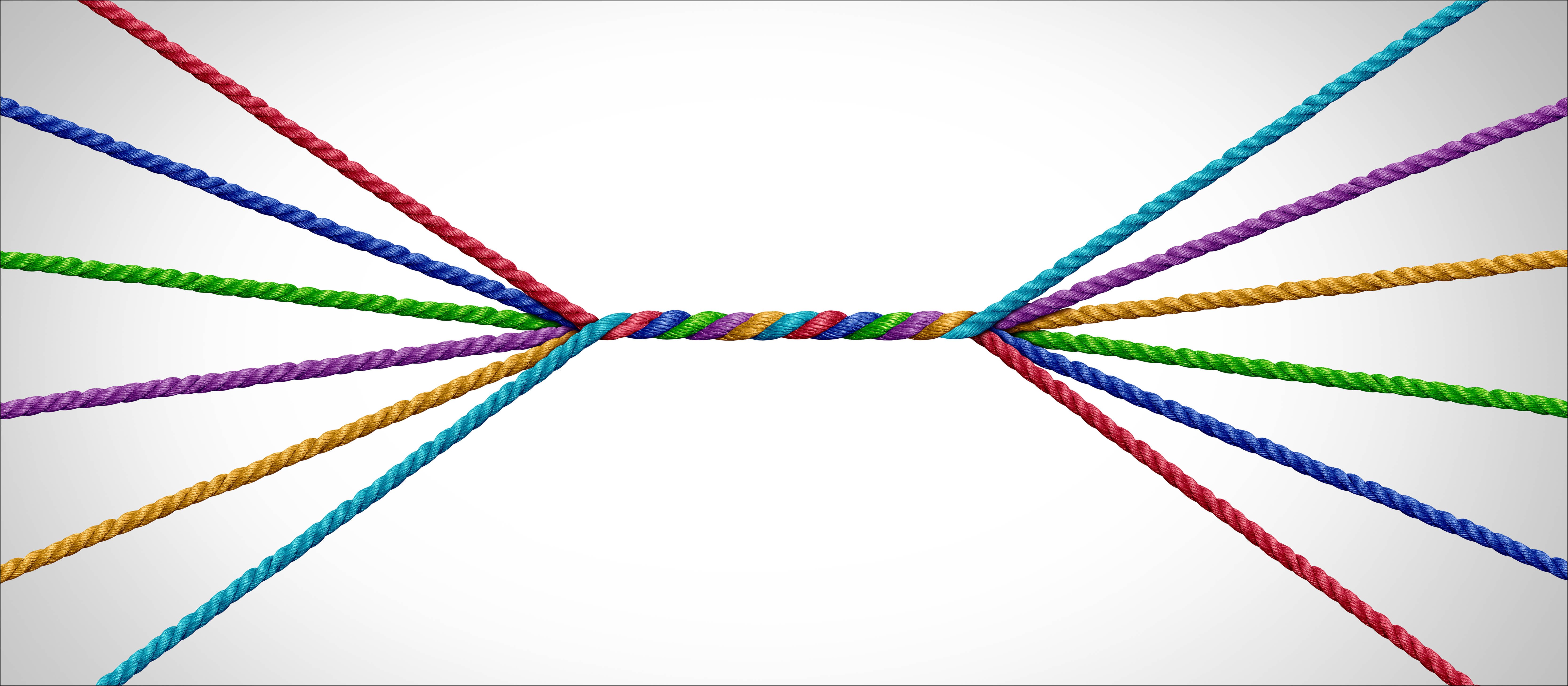 Diversity, Equity & Inclusion
Create a diverse, equitable and inclusive work environment and community.
A Commitment to Diversity, Equity and Inclusion (DE&I)
Bridgewater Bank recognizes that different perspectives enhance our thinking and improve our team members' experience by bringing together unique backgrounds, beliefs and cultures. With operations centered in the Twin Cities market, we are committed to doing our part to promote diversity, equity and inclusion in the workplace and our broader community.
DE&I Committee
Mission and Structure
In 2019, Bridgewater Bank established a DE&I Committee which aims to build an inclusive culture that encourages, supports and celebrates the diversity of our team members and communities in which we live and work. The committee is made up of 12 team members from various levels and functions across the organization. It is structured into three teams to provide diversity awareness to the broader employee base by way of education, communication, and service within our community.


DE&I Book Club
In 2021, the DEI Committee hosted its first Book Club event featuring Talking to Strangers by Malcolm Gladwell. Over 40 Bridgewater team members participated in the Book Club, reflecting on the potential negative outcomes of misinterpreting conversations with strangers.
Featured Holidays
Each month, the DEI Committee strives to communicate and celebrate diverse events and holidays in an effort to increase our cultural knowledge and create a more inclusive work environment for all of our team members. The benefits are endless – from creating more productive relationships to making more insightful decisions.
We invite you to learn more about the holidays various cultures are celebrating this month:

World Braille Day- January 4th
Epiphany or Dia de los Reyes (Three Kings Day)- January 6th 
Martin Luther King Jr. Day- January 16th   
Chinese New Year- January 22nd 
Holocaust Remembrance Day- January 27th
Unconscious Bias Training 
As another way to enhance our DEI culture, we offered our first unconscious bias training in 2020 as part of our leadership development program. The purpose of the training was to help our teams recognize these biases and provide tools to minimize their impacts. We plan to offer another training in 2022, available to all team members, with a bi-annual cadence going forward. This training will be part of our management leadership curriculum.
Celebrating Juneteenth
Beginning in 2022, we are pleased to recognize Juneteenth as a bank holiday as we celebrate the anniversary of the end of slavery in the U.S. In observance of Juneteenth, team members will receive paid time-off and our branches and offices will be closed.
Workplace Diversity
At Bridgewater, we are proud of the diversity we have across our workforce today, which includes women making up 54% of our workforce and 66% of our managers. We believe our team members bring unique perspectives to their roles every day that define the culture of the organization while also allowing us to better serve the diverse needs of our client base.
As Bridgewater continues to grow, we are focused on adding top talent across the organization that fits our unconventional corporate culture. Building and maintaining a diverse workforce is an important piece of this culture. We will look to provide more opportunities for diverse candidates by increasing the visibility of our job postings in areas with higher minority populations and targeting employee development and training initiatives to support this focus.

Women in Leadership
Bridgewater has demonstrated an ability to hire, retain and promote talented women throughout the organization, including in leadership roles. These women are being recognized for the leadership in the banking industry.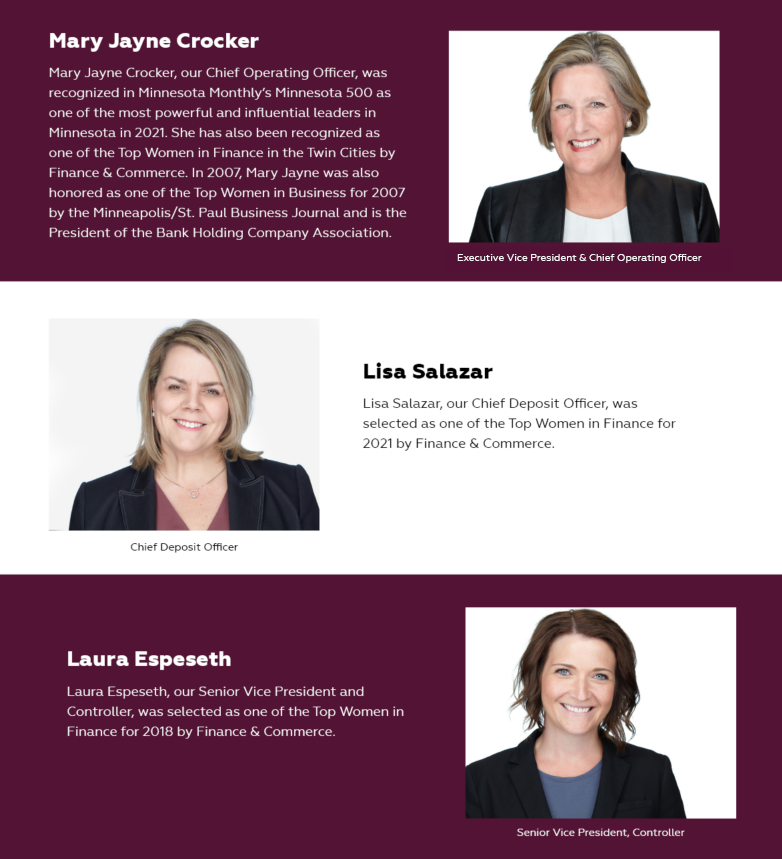 DE&I in the Community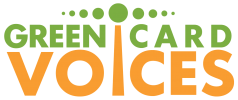 Bridgewater has also taken action to support initiatives to support diversity, equity and inclusion in our communities. We donated $35,000 to support the Uptown community in Minneapolis following the civil unrest in 2020. In addition, we have donated over $5,000 to Green Card Voices, a non-profit that connects immigrants and their communities through multimedia storytelling.
Ready for something 
unconventional?